I'm creative. I love working with other creative people. I get it. Sometimes there are so many ideas waiting to find a space that it's overwhelming.
Whether you need your brand establishing, a logo, a website – materials to promote you and your services or materials to sell: postcards, patterns, books – or want to build your business using digital media with newsletters, email marketing, social media. I can help.
You may have quite specific ideas, with an established brand identity, or have no idea where to start: I am happy to work with you, guiding or being led. I have the ideas, the skills, the foresight, happy to be directed if you have definite thoughts, yet the experience to lead you through the overwhelming if you don't!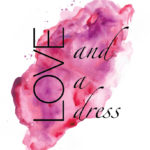 Creative? Yep, for sure: I have been a yarn dyer (setting up the FiveMoons yarn brand), an interior designer (for Fired Earth Interiors, covering the entire south west of England), I am a photographer (product and PR for clients, an exhibited photographer of landscapes and our surroundings, a member of the Royal Photographic Society). I am a knitter, a spinner, a weaver (and of course yarn and fiber hoarder!). I sew, and attempt embroidery. I sketch and paint (yep, still regret turning down a place at Central St Martin's in London…). I love so many things that deciding which to do in the available time is my inner struggle!
I have a creative mind, but a techie one too. I started my working life at IBM in a technical and sales support role; moving through a variety of industries (motorsport, healthcare, publishing, training, interiors, food and drink, legal, and more) within marketing, PR, design and now social media. Lots of skills and lots of experience, with large and small (very small) businesses.
I work with Adobe Creative Suite (InDesign, Photoshop, Illustrator, DreamWeaver), WordPress, Shopify, Mailchimp, MailerLite… lots of less exciting software too such as Microsoft Office, Asana, Trello, Xero, Sage.
So, the question is, what do you need? How can I help ease your load?